Welcome to Asante's Restaurant,
your new local diner! 

At Asante's, we place emphasis on homestyle cooking, specialized in dishes from the Ghanian region of Africa.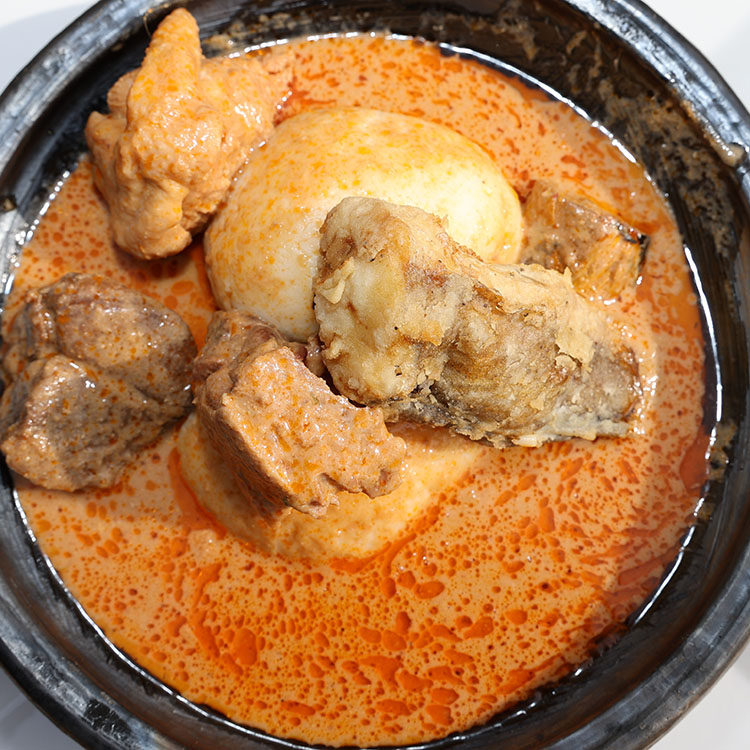 We source our ingredients through wholesale, both locally and internationally. Some of our products even come from Ed's Market! Our use of fresh ingredients shines through the tastes of our starters, soups, salads, sides, and more!
At Asante's, we strive to provide the community with authentic African flavors whilst keeping the prices affordable. Don't worry—cutting prices will never mean a cut to quality. We also keep our atmosphere casual and friendly, so you'll feel comfortable both dining in and picking up your cravings from Asante's. In a pinch, we offer delivery too!
Our main entrees range from sweet plantains to grilled fish and ribeye. But, don't skimp on the soup or sides—ranging from classic Ghanian soups like ebunuebunu to delicious sides like fried plantains or hausa koko, your tastebuds will be satisfied at Asante's. Our proteins are certified fresh and are often sourced from Ed's Market's Deli: cooked into the rich mac n' cheese, savory sliders, succulent seafood and more for you to discover on the menu. 
Alongside African classics, we also serve various American staples for those who'd like to stay close to home: chicken wings, fish filets, and fries to name a few.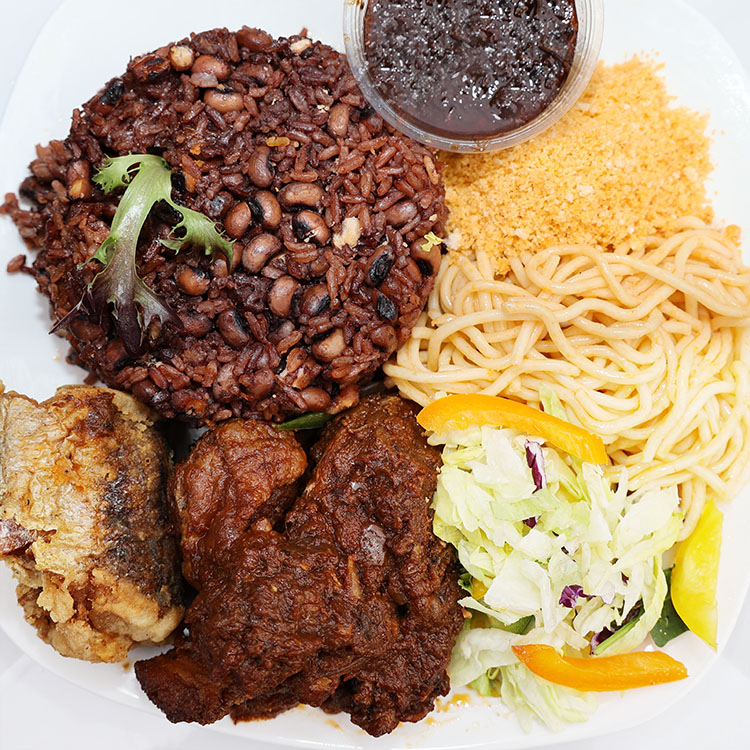 We guarantee you'll leave every experience of Asante's with a fresh smile and a full stomach, having satisfied all your Ghanian cravings.
Asante's Restaurant serves fresh and delicious African cuisine alongside a few American classics. Conveniently located within Ed's African and Caribbean Market, Asante's Restaurant has the best local market for the highest quality meals.